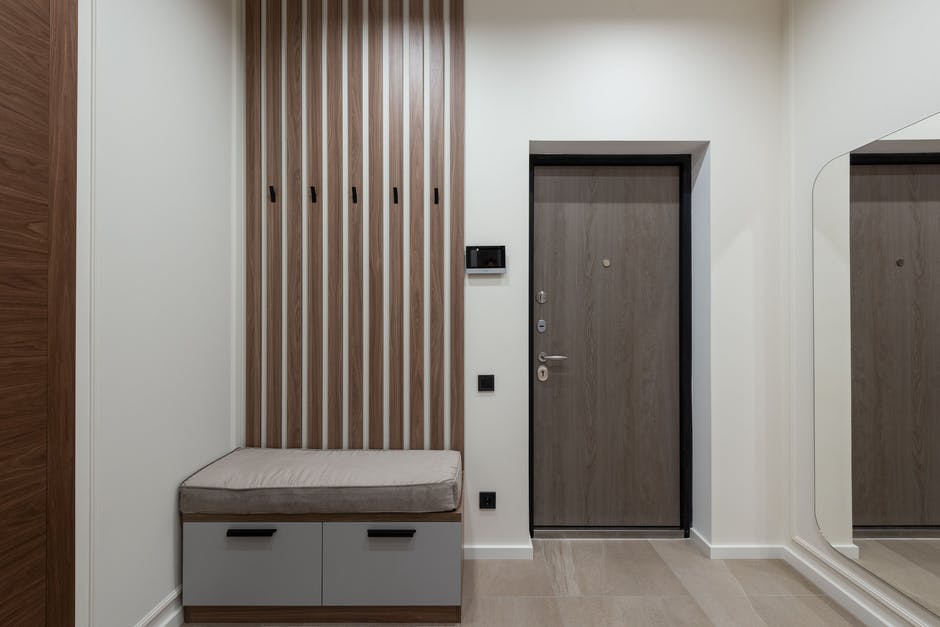 The Top 7 Benefits of Vinyl Doors
You've probably heard about the importance of curb appeal before, but a rising interest in backyard appeal has many homeowners focusing on their outdoor spaces. An important aspect of your outdoor area is the patio or deck door. It's the transition point from your home to your green space, so you want to make sure it looks good. And yet, with so many options and styles out there, what do you choose? Selecting vinyl doors for your home has many benefits. 
Vinyl is durable, long-lasting, low-maintenance, and more. It's the perfect solution for homeowners in the LA area, and we're here to tell you why. Take a look at these seven benefits to see why you need vinyl doors. 
1. Vinyl Doors Are Energy Efficient
Vinyl makes a great choice in warmer climates due to its higher thermal performance ratings.
Vinyl windows and doors have moderate or high R-values. R-value refers to the amount of heat a window or door resists, and higher numbers mean more efficient insulation. Also, the higher the rating, the better the energy efficiency.
Heat gain and loss through windows and glass doors account for 25-30% of heating and cooling energy use at home. You can prevent the amount of cool air that leaks through your doors by selecting a more energy-efficient option.
Vinyl doors can save you on your heating and cooling costs because higher R-values slow the rate of heat transfer. That means that on those hot summer days, the heat stays out, and if the temperatures dip, your home stays warm.
2. A Low-Maintenance Option
Vinyl is often described as being virtually maintenance-free. While these windows and doors need occasional wiping down, they're built to withstand the elements. You never have to worry about weathering or rot.
Unlike wood doors, you won't have to scrape, stain, or paint them. Plus, vinyl is moisture-resistant and won't warp, rust, or swell when exposed to rain and moisture.
Since patio doors are often exposed to the elements, that makes vinyl an excellent choice.
3. It's Affordable
Another advantage of getting a door replacement and choosing vinyl is that it's a low-cost option that's very affordable for most homeowners.
Exterior doors can be made from a variety of different materials, such as wood, fiberglass, and vinyl. For patio doors and windows, vinyl is often touted as the best option. Vinyl is an inexpensive option that doesn't lack in quality.
If you're on a budget, but you need new doors installed, vinyl makes the best choice.
4. There Are a Variety of Styles
Vinyl doors come in a variety of sizes, colors, and styles. Plus, they're customizable so that you can find the perfect fit for your home. Whether you have a large open area or a tight space, you can find the right style for the job.
Sliding patio doors look beautiful in any home, from classic Cape Cod to contemporary. Plus, vinyl sliding doors are easy to open and close, meaning anyone can operate them.
Sliding doors are ideal for small decks or patios and areas without a lot of room. Hinged patio doors, on the other hand, require a certain amount of floor space to open.
Don't forget about the hardware. You can add visual interest with different style handles, such as with brass or brushed nickel.
Talk with your window company to discuss matching your vinyl door with the rest of your home. Matching vinyl windows and doors can improve the look of your home and even boost your curb appeal.
5. Increased Durability
Vinyl is designed to hold up to the elements. It won't peel, warp, crack, or fade. You don't need to sand, stain, or refinish it like wood.
Vinyl is resistant to scratching, moisture, and chemicals. You won't have to worry about termites or weather damage, and vinyl doors and windows are resistant to extreme weather fluctuations.
In addition to vinyl's impressive durability, many people prefer the look of vinyl over aluminum or other options.
6. Vinyl Is Lightweight
Compared to wood, vinyl is much lighter. It's easier to install and replace vinyl doors compared to wooden ones.
Additionally, the daily operation of the door is much easier when the material is lighter. Even kids, older adults, and those with mobility issues can operate vinyl doors easily. As such, vinyl is often the go-to choice for seniors that might struggle with other options, such as wood.
Since it's easier to install vinyl doors due to their lightweight nature, homeowners see a reduction in installation costs as well.
7. You Can Recycle Them
Steel, wood, and vinyl doors are all able to be recycled. The parts of your old door are stripped and used in the manufacture of materials for other doors.
The production of vinyl windows emits fewer greenhouse gasses, and it's more sustainable to produce them.
Another way that you're helping the planet by going with vinyl is that these doors are made to last. Vinyl windows and doors can last anywhere from 20-40 years, depending on where you live and how well you care for them. Wood may only last between 15-20 years.
Since these doors are built to last, you won't have to replace them as often or worry about waste.
Do You Need Vinyl Doors?
There are many benefits to choosing vinyl doors for your home. It's a durable and attractive material choice that will last you for years with minimal maintenance.
If you're in the market for vinyl doors in LA county, look no further than Window King. We serve San Jose, Los Angeles, Long Beach, and Riverside County.
Drop us a message to get a free in-home estimate today.