TECHNOLOGY OF VINYL WINDOWS
Get the Latest Technology in Your New Window Installation
Make sure you have the latest window technology installed on your home. New vinyl windows are more affordable and provide an array of features that were impossible just 10 years ago!
Not all vinyl is the same. Many factors go into the quality of the vinyl, that is why value uses its proprietary extrusion. Only 100% u-PVC should be used in the formulation of a vinyl window the U denotes that the material is unplasticized polyvinyl chloride. Many lesser windows will use plasticizers in their compounds which are cheaper to use but soften the material which reduces the material's strength causing warping, bending, or failure in the future. Another key to vinyl formulation is the additive of light(UV) and weathering stabilizers.
To ensure your vinyl window lasts as long and functions properly, Window King uses an optimal amount of UV and weather stabilizer titanium dioxide. All our compounds go through accelerated testing before they're certified market-ready; next, we add impact modifying agents like those found in many companies' recipes which can reduce durability or even lead to weaker welding joints if used improperly.
The Window King vinyl windows and doors are made of 100% virgin uPVC and have more chambers than traditional models. These thick walls provide strength while restricting sound transmission to keep your home cool in summer or warm during winter!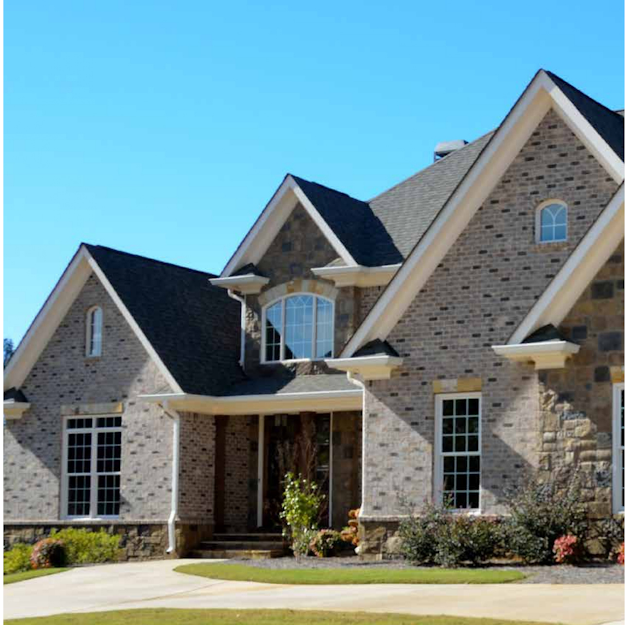 THERMAL CONTROL AND COST SAVINGS FOR YOUR HOME
All our products feature LoĒ³-366 glass which combined with Duralite spacers and Argon gas fill ensures outstanding thermal performance and energy savings for your home. Learn more about our energy-efficient glazing options.
LoĒ³-366 GLASS + DURALITE SPACER + ARGON GAS FILL
When the temperature soars, ordinary glass just can't handle the heat. And tinted glass spoils the view. To solve this issue Window King LA has partnered with Cardinal Glass to use LoĒ³-366, which has been specially formulated to reject the sun's heat without affecting the view. Its proprietary triple silver coating lets more light while keeping more heat out, so your home stays cool and comfortable. With the insertion of Argon gas in between double pane glass combinations, Window King LA offers excellent efficiency in thermal control and cost savings for your home. What's more, LoĒ³-366 provides exceptional fading protection as well. It blocks 95% of the sun's damaging ultraviolet rays (a leading cause of fading), so it will help your furniture, carpets, curtains, and wood flooring stay beautiful for years to come.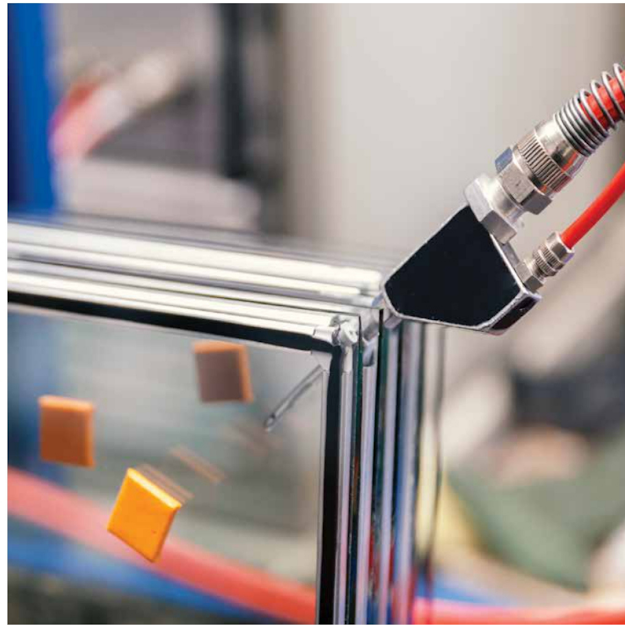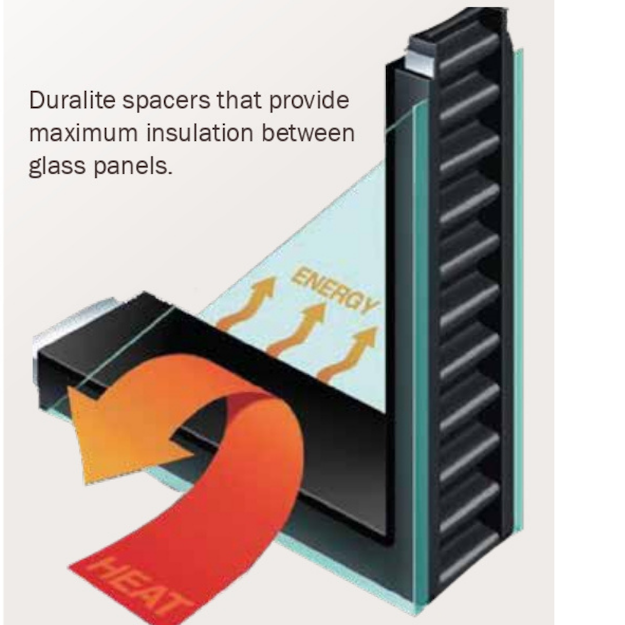 ENHANCED GLASS PERFORMANCE
40% of a building's energy loss is through Windows and Doors. With so much money flying out the window. It is imperative to place quality products in your building's openings. Typically, 75% of the exposed surface of a window and door is glass, and the temperature of the room-side of the glass directly affects the air temperature in the room. The better insulated the Window and Door glass are, the more comfortable your room will be. Window King LA Vinyl Windows uses state-of-the-art glass technology in all of its products reducing energy consumption and ensuring comfortable living. ENHANCED GLASS PERFORMANCE All Window King LA Series products feature Duralite spacers that provide maximum insulation between glass panels. The energy inside the home is kept where it should be, inside. Keep the heat out during the summer months and the cold out during the winter.
The energy efficiency of multiple pane windows can be further increased by substituting dehydrated air with inert gas, such as Argon, within the unit as its thermal conductivity is 34% lower than that of air. When utilized as a filler in insulated glass units, Argon gas delivers low heat conductivity with no color, or odors and is non-toxic and non-flammable. With the insertion of Argon gas in between double and triple pane, glass combinations Window King LA offers excellent efficiency in thermal control and cost savings for your home.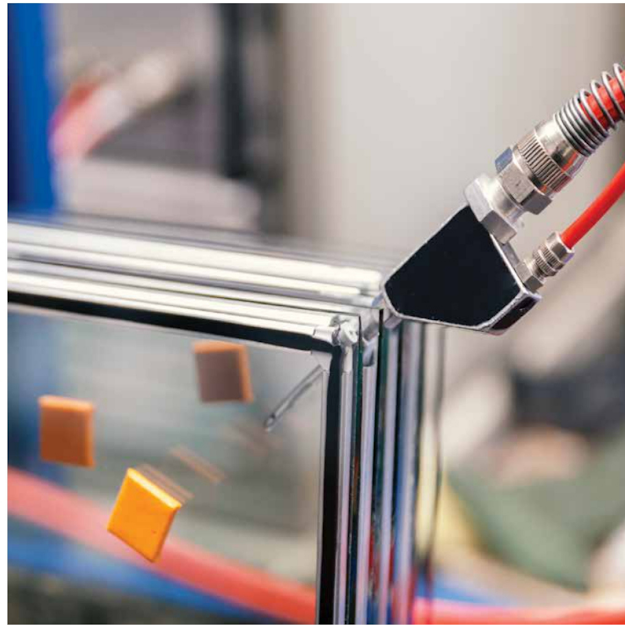 About Ratings Heat Gain and Loss
Windows, doors, skylights can gain and lose heat through:
-Direct conduction through the glass or glazing, frame, and/or door
-The radiation of heat into a house (typically from the sun) and out of a house from room-temperature objects, such as people, furniture, and interior walls -Air leakage through and around them.
These properties can be measured and rated according to the following energy performance characteristics:
U-factor is an indicator of how insulating your overall window is. The lower the U-Factor number, the more energy-efficient the window/door is. Especially important in colder climates.
Solar heat gain coefficient (SHGC) is the amount of heat the window absorbs and transmits to the inside of your house. The lower the SHGC, the less solar heat it transmits and the greater its shading ability. A product with a high SHGC rating is more effective at collecting solar heat during the winter. A product with a low SHGC rating is more effective at reducing cooling loads during the summer by blocking heat gain from the sun. Your home's climate, orientation, and external shading will determine the optimal SHGC for a particular window, door, or skylight.
Air leakage is how much air is leaking into your house through the window when there is a pressure difference. Typically, drafty homes have high air leakage windows and doors. A product with a low air leakage rating is tighter sealing than one with a high air leakage rating.
The ability of glazing in a window, door, or skylight to transmit sunlight into a home can be measured and rated according to the following energy performance characteristics:
Visible transmittance (VT) is how much visible light is going into your house through your window and door. A product with a higher VT transmits more visible light. VT is expressed as a number between 0 and 1. The VT you need for a window, door, or skylight should be determined by your home's daylighting requirements and/or whether you need to reduce interior glare in a space.